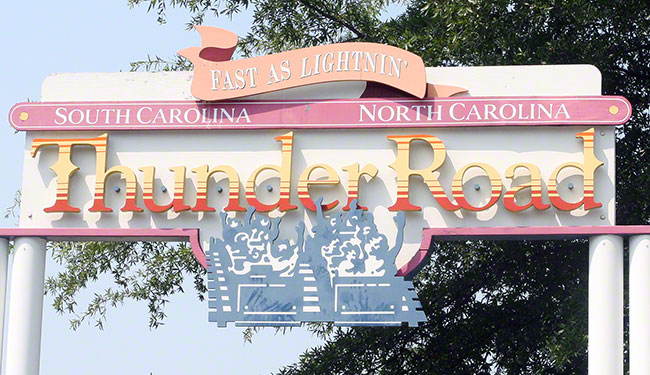 CLASSIC CAROWINDS ROLLER COASTER TAKING A BOW
CHARLOTTE, N.C. – A classic Carowinds coaster is gearing up for its final ride. After 39 years and nearly 40,000,000 scream-filled rides, the wooden racer Thunder Road will carry its last guests on July 26. The ride is being retired to make room for future park growth which is part of a more than $50 million multi-year investment plan.
The ride was originally named after the 1958 movie, Thunder Road. It features twin, parallel racing trains which reach speeds of up to 45 mph. The coaster races in and out of North and South Carolina, so riders can choose to take part in a friendly Carolina rivalry.
Thunder Road Fun Facts:
Thunder Road was built using 539,000 feet of treated wood at a cost of $1.6 million.
Thunder Road is modeled after the Racer, another classic wooden racing coaster at sister park Kings Island in Ohio.
Thunder Road was originally covered in 5,500 gallons of red, white and blue paint.
From 1995 to 2008, one of the trains faced backward giving riders an even greater thrill.
Don't miss the chance to ride this iconic coaster one more time! Carowinds will be celebrating the rich history of this ride over the coming months with special in park surprises and give-aways to be announced in the coming weeks. Guests have until July 26 at 10 p.m. to take part in the Thunder Road celebration.