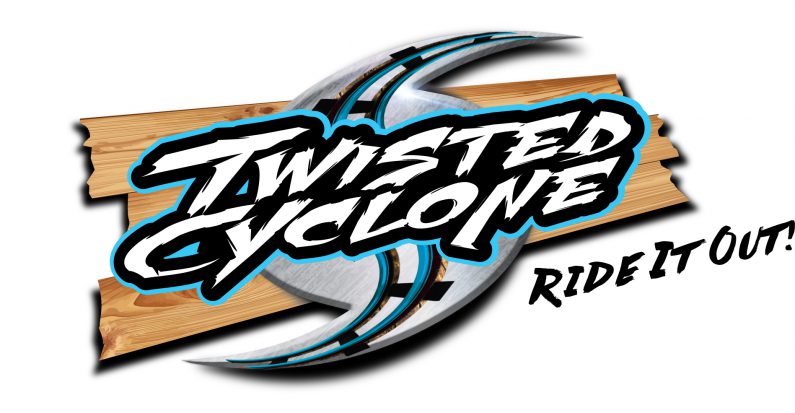 Six Flags Over Georgia to Debut Twisted Cyclone
AUSTELL, Ga. — August 31, 2017 — Six Flags Over Georgia—the Thrill Capital of the South—today announced the all-new Twisted Cyclone hybrid roller coaster will arrive in 2018. Twisted Cyclone will offer guests the best of both worlds—a classic wooden structure combined with a modern, steel track for multiple inversions and a smoother, more thrilling riding experience.
"Six Flags was the first in the industry to introduce this hybrid technology and Twisted Cyclone is a shining example of Six Flags innovation at its very best. Year after year, our park keeps delivering unique thrills for all ages and this state-of-the-art hybrid coaster is an absolute game-changer," said Park President Dale Kaetzel. "Our guests are going to be blown away by the unbelievable features of this coaster."
 Twisted Cyclone highlights include:
 ·         An insanely steep 75-degree initial drop from nearly 100 feet into a jaw-dropping reverse cobra roll sending riders perpendicular to the ground;
·         Three hair-raising upside down inversions and 10 airtime moments along 2,400 feet of track at speeds of 50 miles per hour;
·         The feeling of weightlessness through a 360-degree zero gravity roll;
·         One-of-a-kind custom coaster trains modeled after a classic 1960's sports convertible; and
·         A smoother, sleeker, more intense ride than ever before.
Construction on Twisted Cyclone is underway and the ride is expected to debut in the spring of 2018. For more information about next season at Six Flags Over Georgia, visit www.sixflags.com/overgeorgia/newfor2018.