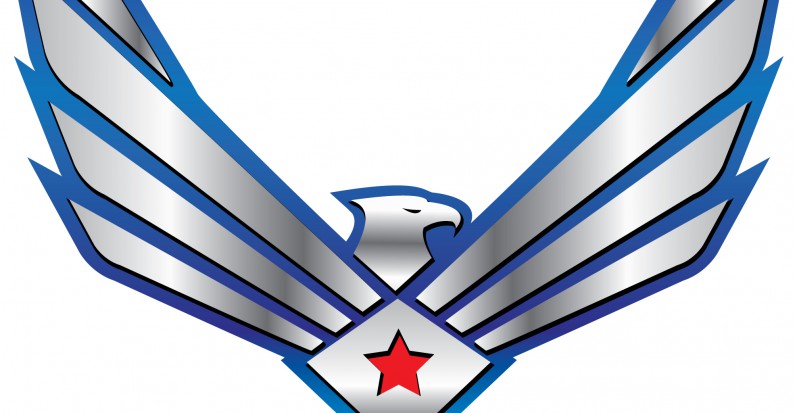 Smoother and Sleeker 122-Foot Blue Hawk Roller Coaster Debuts
AUSTELL, Ga. — June 9, 2016 — Smoother and sleeker than ever before, the renovated Blue Hawk roller coaster is now open at Six Flags Over Georgia. Military service members and their families were a part of the maiden voyage of Blue Hawk – a military-themed roller coaster – featuring a 122-foot drop and speeds of more than 50 miles per hour.
Today, Six Flags Over Georgia also announced military members will receive special access on Blue Hawk. From July 1-31, active and retired service members can show their military ID card and bypass the queue line, along with one additional guest, for the thrill of a lifetime.
"We are ecstatic to debut the newly enhanced Blue Hawk roller coaster while also honoring the men and women who protect our freedom," said Six Flags Atlanta Properties Park President Dale Kaetzel. "Six Flags Over Georgia is committed to providing our guests with the best ride experience at the Thrill Capital of the South with our world-class rides and attractions."
Blue Hawk reopens with new ride enhancements, including:
Two new coaster trains with new soft-vest restraints for a more comfortable experience;
Enhancements to the 2,800 feet of track for a much smoother ride; and
A

 fresh, new coat of shiny blue paint along the track and silver paint on the support poles.
Earlier this year, park guests selected Blue Hawk as the new name for the coaster. Approximately 6,200 ballots were cast and Blue Hawk received more than 50 percent of the vote among three finalists.
As part of the grand reopening of Blue Hawk, Six Flags Over Georgia is hosting a summer food drive with MUST Ministries. Park guests who bring six or more non-perishable food items on June 9 and 10 will receive reduced admission to the park.
Six Flags Over Georgia is now open daily through August 7. For more information on the all-new Blue Hawk and park hours, visit www.sixflags.com/overgeorgia.